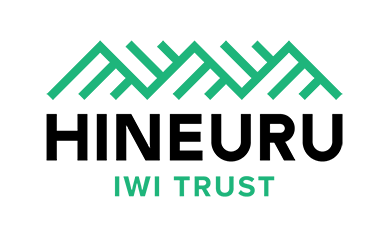 Notice of 2022 Hui-ā-Tau/Annual General Meeting
The Hui-ā-Tau of the Hineuru Iwi Trust will be held on Saturday 8 October 2022 at Te Haroto Marae, Main Road, Napier-Taupo State Highway 5, Te Haroto, commencing at 11 am. All members welcome.
Whakatau & opening address by the Chair
Apologies
Presentation of Annual Report 2021-2022 (including details of Trustee remuneration)
Commercial Report
Financial Statements
Annual Plan
Appointment of Auditor
2022 Voting Update
General Business
To receive an electronic copy of the meeting documents and to register and RSVP for the Hui-ā-Tau please do so on: https://hineuru.nz/agm-rsvp
If you have any questions, please send them to info@hineuru.com by 12 noon on Wednesday 5 October 2022 so responses can be prepared in advance & factored into the presentation.
For those who wish to register and cast a provisional vote, please ensure that you have completed your registration on https://hineuru.nz/registrations/ (including your Hineuru whakapapa) and have supplied proof of identity and proof of address to info@hineuru.com.  The Membership Committee will meet on 12th October 2022, all information needs to be submitted by this date, so that the provisional votes can be counted and the election results finalised.
Robyn Rauna
Chief Executive
Ph 0272494166 or chiefexecutive@hineuru.com
Notice of 2022 Trustee Election
Nominations for the 2022 trustee election for the Hineuru Iwi Trust (the Trust) closed at midday on Friday 26 August 2022. The following nominations were received for the 7 vacancies on the Trust:
BAKER    Mark
BRIDGER    Tirohia
BROWN    Karauna (Snr)
BUSH    Renata
BUSH    Tracy
CRAWFORD    Ngawai
CRAWFORD    Paul
EPARAIMA    Joyce
HAZEL   Mana
HEREMAIA-HUKATAI    Josephine
KAHUKIWA    Tu
RIKI    Arapera
TAWHAI    Toi
WAIWIRI    Elizabeth Moari
WALL    Janice
WANO     John
WINITANA    Mei
An election is therefore required and will be conducted by postal and internet voting and by ballot box at the Hui-ā-Tau/Annual General Meeting.
Changes to Trust Deed
Members will also be asked to vote on the following special resolution:
"That the Adult Registered Members of Hineuru Iwi Trust resolve to accept the proposed amendments to the Hineuru Iwi Trust Deed as set out in the explanatory note".
Voter packs, together with information about the candidates and the explanatory note for the proposed special resolution, will be sent to all registered and verified adult members of the Trust on Friday 9 September 2022.  Postal and internet voting will close at 5pm on Friday 7 October 2022.
Anthony Morton
Returning Officer
Ph 0800 666 924 or iro@electionz.com